MEDIFY AIR
At Brightworks Dentistry, we care about the health and safety of our patients and staff. We have installed medical-grade air purifiers that circulate and remove aerosols every 15 minutes, which also includes viral particles. Using Medify Air, we can curb the spread of airborne pollutants and focus on providing protective hygiene. We always prioritize the safety of our patients and staff to make safe and healthy visits.
Please find MEDIFY AIR resources at:
INTRAORAL CAMERAS
At Brightworks Dentistry, we use an intraoral camera to visually screen the oral features and project the captured images on a computer screen in real-time. Previously, dentists used a concave mirror mounted on the end of a handle to get a better view of the teeth and gums. But now, our dentists can visually examine the teeth and other oral features to diagnose your oral condition to suggest a suitable treatment solution.
Please find INTRAORAL CAMERAS resources at:
https://www.mouthwatch.com/intraoral-cameras/
DIGITAL X-RAYS
Digital X-rays are a boon to dental science. The images taken using x-rays provide an unparalleled view of the internal parts of the mouth, such as the tooth roots, jawbone, supporting tissues, etc. All this comes with minimal exposure to radiation, courtesy of our advanced x-ray device.
Please find DIGITAL X-RAYS resources at:
https://www.independentimaging.com/digital-x-rays-vs-traditional-x-rays/
3D SCANNING IS DONE ON OUR iTero SCANNER
This allows us to eliminate the need for traditional impressions, i.e. "say goodbye to the goop." Scans that can be sent digitally to labs are far more accurate than traditional impressions that have to be sent to labs via mail. Additionally, digital scans are sent instantly and therefore cut down on turnaround time.
Additionally, the ability to scan our patients' mouths helps us analyze occlusal wear patterns over time. A color-coordinated schematic can help us show our patients areas of heavy and light bite.
Perhaps the best feature of the scanner is the ability to simulate before & afters following limited and comprehensive orthodontic treatment, a.k.a braces.
Please find iTero resources/assets at:
http://itero.com/en-us/resources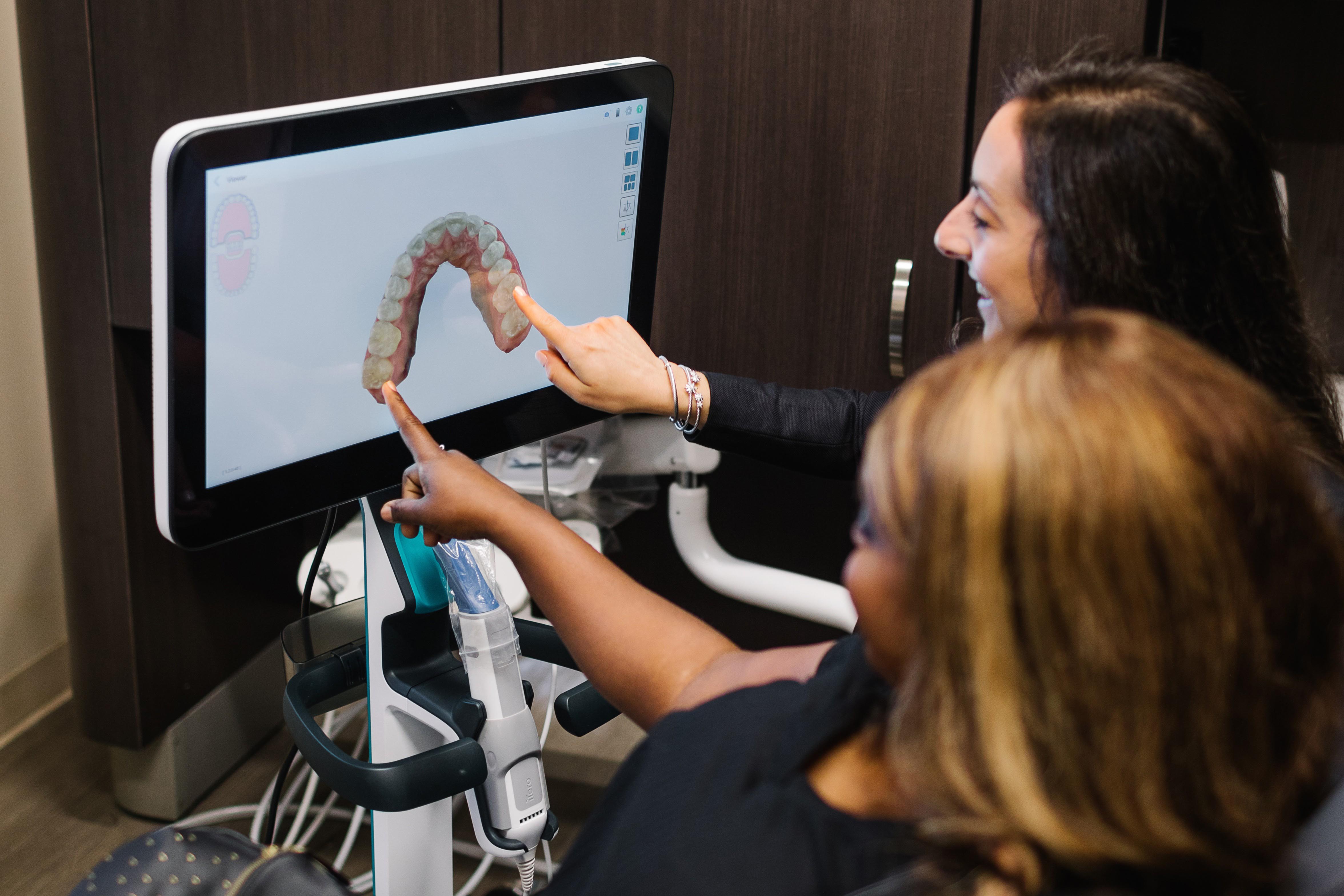 3D IMAGING IS DONE ON OUR CBCT MACHINE
CBCT imaging allows us to visualize teeth and their intricate anatomy in 3 dimensions. This is state-of-the-art x-ray equipment that allows us far greater diagnostic accuracy. We utilize this technology to diagnose pathology, plan implants, locate nerves in relation to wisdom teeth, identify infections in the bone, and locate nerve canals in teeth needing root canals. We also use these scans to communicate with specialists, eliminating the need for patients to travel for consults.
Please find CBCT resources at:
https://www.kavo.com/dental-xray-machines-and-diagnostics/op-3d-extraoral-1
In our office, we have the KaVo OP 3D machine. This X-ray platform grant features that make it quite easy to use throughout the dental imaging process. The entire imaging workflow could be faster with its fast scanning technology and also of high quality. Being a lead-free device, it is environmentally friendly as well.
BEATS HEADPHONES, NETFLIX, HULU
At Brightworks Dentistry, we also provide Beats headphones, Netflix, and Hulu during your dental appointment at Dunwoody, GA.
Please find NETFLIX resources at:
SPRINTRAY 3D PRINTER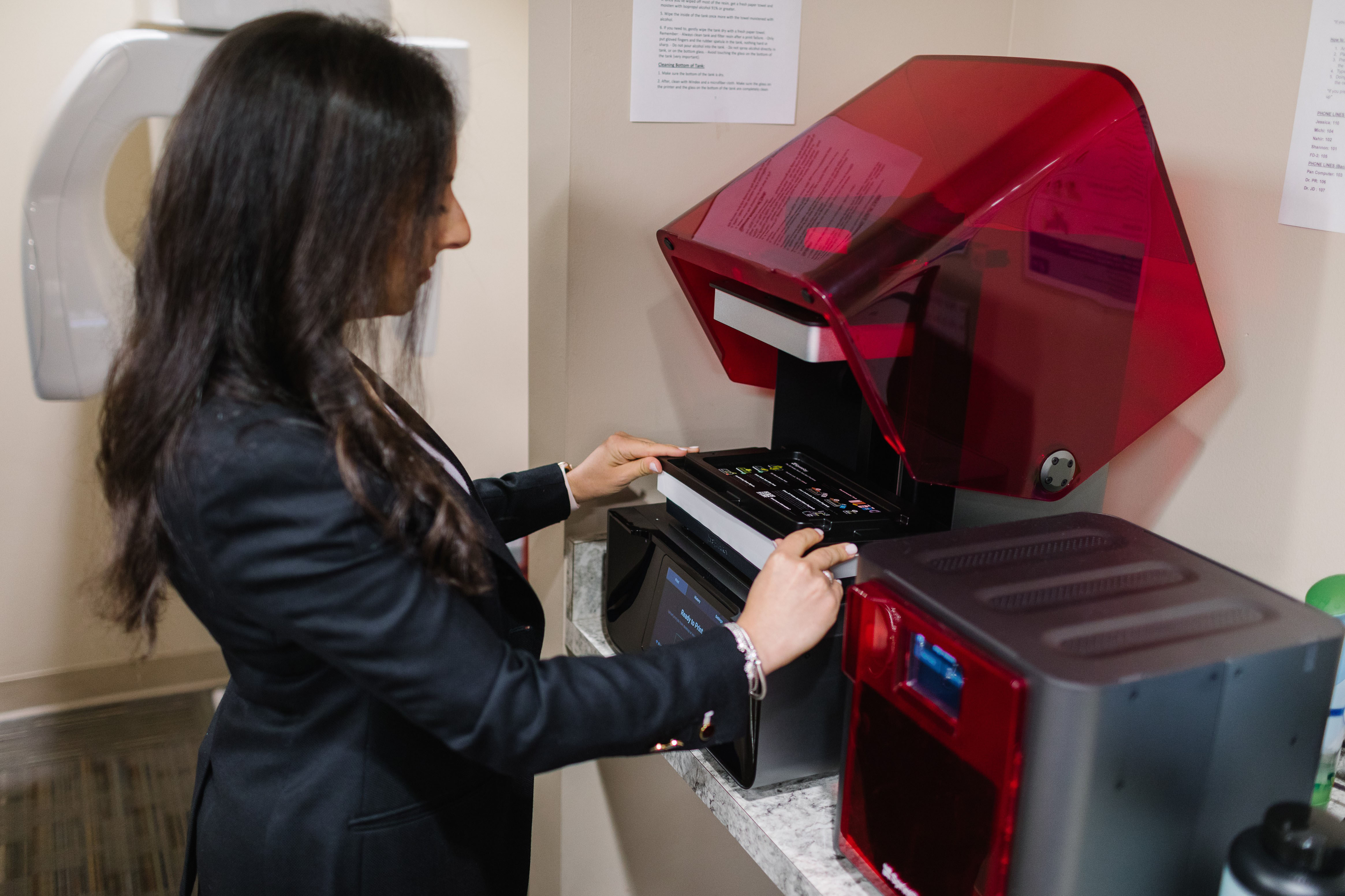 Please find SPRINTRAY 3D PRINTER resources at: