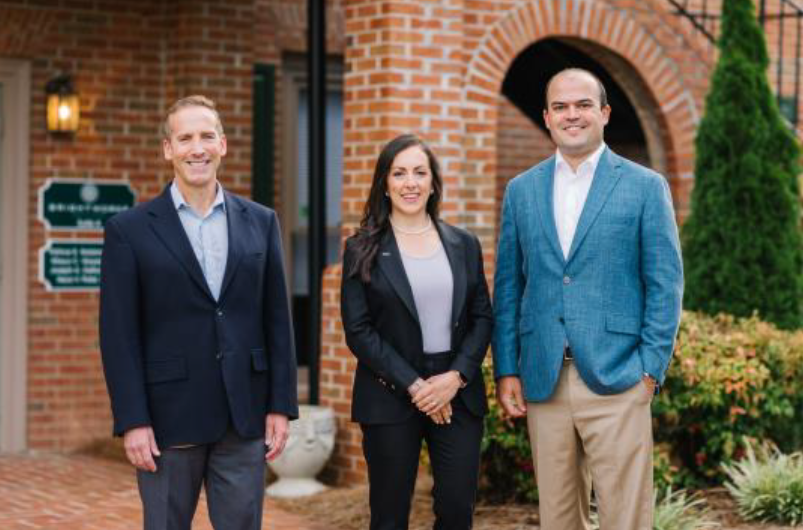 At Brightworks Dentistry, we are so happy to have you as part of our dental family! 2021 has been an exciting year, and we wanted to share and recap some of the great news with you, in case you haven't heard!
We were so happy to be able to start out this year with our team being afforded the opportunity to receive vaccines to help protect our dental family of patients and team members. We continue utilizing PPE, medical grade air purifiers that run daily, and the Synexis Blade system that we had installed in our ventilation, which cleans the air throughout each day. Safety always has been and continues to be our priority!
In July, we were honored to welcome Dr. Preston Shurley into our dental family. He brings years of experience and a myriad of expertise that we couldn't be more excited about! Having Dr. Shurley on our team affords us the opportunity to take care of nearly all of your treatment needs right here at Brightworks, rather than having to refer you to another office. This saves you time, number of visits, and makes treatment super convenient! Here is a list of some of the treatment that Dr. Shurley provides, in addition to providing the treatment procedures that you are used to receiving in our office:
IV Sedation (Yes, you can be sedated for your treatment, whether surgical or restorative!)
Endodontics (Root Canals)
Extractions
Wisdom Teeth Extractions
Dental Implant Placement
Bone Grafting
Gum Grafting
Sinus Bumps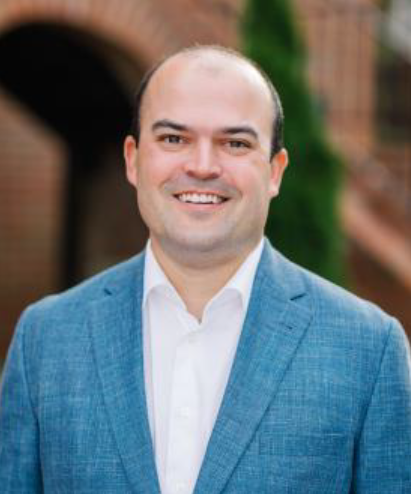 As mentioned above, he also provides the procedures that we have always offered at Brightworks: crowns, bridges, implant crowns, fillings, smile makeovers, veneers, teeth whitening, sealants, and more. You can learn about Dr. Shurley himself, as well as more about these treatment options, by visiting our website at www.brightworksdentistry.com.
Fun Fact: Dr. Shurley is a Dunwoody native!
This Summer, we also gained additional technology that we are really excited about! 
We have a new Itero digital impression scanner that allows us to obtain and monitor a digital map of your teeth over time, eliminates the "goop" you may be use to for dental impressions, and communicates directly with our dental labs to submit records for your crowns, bridges, and night guards, which allows us to deliver them to you sooner. 
We also now have a SprintRay 3D printer that allows us to print your dental models of your teeth, your night guards, and your retainers right in our Brightworks Dental Lab! This allows us to make the process of receiving your appliances so convenient and reduces your waiting time for delivery from around 4 weeks to typically less than 2. That's half the time! 
As we enter the latter part of the year, most patients enter open enrollment for their dental benefits, whether through their employers or the marketplace. We wanted to share a few details that may help you navigate open enrollment this season:
1. As of 1/1/2022, Brightworks Dentistry will no longer be considered an in-network provider for DHA and Anthem Blue Cross Blue Shield 300 networks.
• What does that mean? 
   -It simply means that these insurance companies/networks cannot dictate the Brightworks fee schedule. 
• Does it mean that you cannot come to Brightworks anymore, if you have these insurances?
   -No way! With most insurances, there is not a stipulation that you must see an in-network provider to receive benefits, and benefit levels typically offer the same percentage of coverage for both in and out of network. 
• Why would we do this?
   -Unfortunately, insurance dictated fee schedules do not change very much, if at all, over many years, are not area specific, and are typically really low. The reason this is important is because we make sure to use the best dental labs (so when you have a crown or other prosthesis, it's coming from the best!), use the best materials (what we would want to be used for our treatment and will last as long as possible), stay on the forefront of technology (your comfort and convenience is important to us!), and schedule visits in a way that allows us to spend time with you and not split our doctors and hygienists between multiple patients at a time (you're the priority!). We would not be able to maintain this standard of care, if we were dictated by insurance companies; we would have to match our materials, labs, etc with their rates, and that would be unfair to you. We ensure that our fee schedules are fair for our area by doing an annual fee analysis. 
• Fun fact: Brightworks has been out of network with most insurance companies for a long time! The patients in our dental family tend to find that the experience we offer at Brightworks far outweighs any need to search for an in-network provider, and we have even had patients test that out and return to us. You are our priority, and providing you the absolute best is our mission.
• Have additional questions regarding this?
   -We have a library of videos that we put together to talk through questions that we have heard from patients in the past. Check them out to see if we covered your question(s)!
   -If you don't find the answer you're looking for in the videos online, please don't hesitate to call us at (770)458-3600, and our front office team will be happy to help.
2. We have some patients who find that the policies provided by either their employers or by the marketplace do not meet their needs. If you feel this way, we are here for you! At Brightworks Dentistry, we offer an in-office membership program, in lieu of dental insurance, called our Be Brilliant Club. 
• There is a membership level to fit every need, and the appropriate membership is determined by individual dental history or necessity. The membership levels are: Child Membership (eligible until age 14 or when patient has all permanent teeth), Adult Basic (two visits per year), Adult Premier (three visits per year- everyone benefits for an extra bacteria removal each year!), and Perio (for patients who have had or need periodontal/gum therapy and provides four periodontal maintenance/ supportive therapy appointments per year).
• A few of the great benefits of all of our memberships include: 
   -No annual maximum
   -No annual deductible
   -Coverage is effective for 12 consecutive months from the time of enrollment
   -Cleanings, periodic exams, fluoride, and xrays are included in membership (frequency outlined by membership level)
   -Unlimited emergency visits (limited exam and xrays taken)
   -15% off of the fee for dental treatment needs 
   -No surprise balances after claims are paid, no denials for treatment or lack of claim payment, and no instance where you have to contact dental insurance companies regarding these things!
At this time of year, we also like to remind our patients who do utilize dental benefits through an insurance company that most policies have a plan period from January 1 through December 31 annually, and any unused benefits will be lost after 12/31. The end of the year is one of our busiest times, so don't delay scheduling to ensure you're able to maximize your benefits in 2021. Our continuing care hygiene visits are already scheduled pretty heavily through the end of the year, so call, text, or email today! Additionally, Winter Break tends to be a popular time for students to have their wisdom teeth extractions; you will want to reserve time with Dr. Shurley in advance to have these visits taken care of during that time, as well.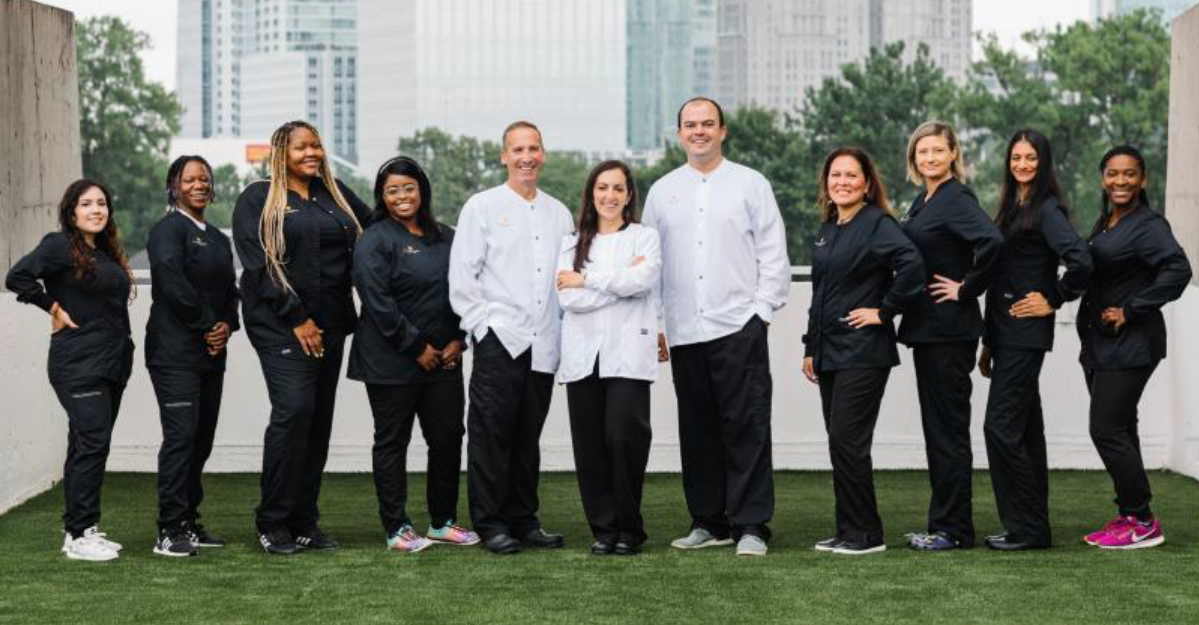 If you have any questions about anything we shared, visit us on our website or give us a call, and we will be happy to talk through them with you. We hope this newsletter allowed you to feel even more connected to your dental family, and we look forward to seeing and speaking with you soon!