Long Live Teeth With Fluoride Treatments
Posted by BRIGHTWORKS DENTISTRY on May 16 2021, 10:13 PM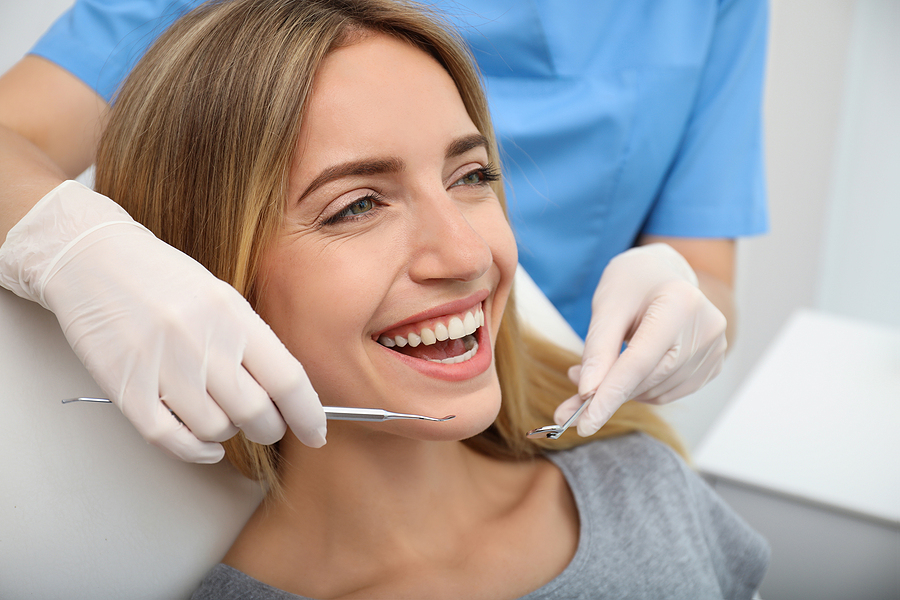 Do you have a fear of visiting the dentist because you don't like the sound of the drill? Now, imagine, what if you could go to the dentist for a quick and painless treatment that prevents the occurrence of any cavities?. We have a solution; ask your dentist for a fluoride treatment for your teeth to protect and remineralize enamel. Read on the blog to have a more understanding of fluoride treatments and how these can help you. 
What is fluoride?
Fluoride is a mineral found in soil, water supplies, and certain foods. When either used topically or ingested, fluoride acts as an effective agent that helps rebuild the tooth enamel and reverse tooth decay's earlier signs. 

Systemic fluorides are consumed either as fluoridated water or dietary fluoride supplements. Topical fluoride application is made directly to the teeth through dental treatments, toothpaste, and mouth rinses. 
At Brightworks Dentistry, we provide various fluoride treatments to help our patients maintain good oral health and protect the teeth from decay and cavities. 
Benefits of fluoride treatments at Brightworks dentistry,  Dunwoody, GA.
The main benefit associated with fluoride treatments at Brightworks dentistry,  Dunwoody, GA, is that it helps rebuild weakened tooth enamel by restoring lost calcium and phosphate, making the teeth more resistant to future decay.

Therefore, it is essential for people who have a higher risk of tooth decay to get fluoride treatments done by a dentist. 
Candidates for fluoride treatments
Fluoride treatments can help all patients to have a healthy set of teeth. However, fluoride treatments can be more beneficial to those who experience the following conditions:

Gum disease
Dry mouth (xerostomia)
A history of recurrent cavities
What happens during a professional fluoride treatment?
When you visit Brightworks dentistry,  Dunwoody, GA, to get fluoride treatment done, our dentists will provide the treatments as highly concentrated foam, rinse, or gel and apply them to the teeth topically in the form of toothpaste, foam-filled trays, mouthwash, and in a professional dental application. Sometimes, your dentist may also recommend medical supplements in the form of pills or drops for oral intake. 

The main benefit of professional fluoride treatment is that they have more fluoride concentration than the fluoride in water or toothpaste.
Fluoride treatments take only a few minutes. After applying the treatment, the dentist will ask you to avoid eating or drinking for at least 30 minutes to permit the teeth to absorb the fluoride. The dentist will recommend fluoride treatments every 6-12 months, depending on your oral health. Dentists recommend that children have a professional fluoride application during their biannual dental checkups and cleaning as they are more prone to cavities. 

Teeth are one of our most valuable assets as they help us speak well, chew properly, and smile with confidence. Besides maintaining proper oral hygiene habits at home, professional fluoride treatments can significantly benefit your teeth by protecting them from decay.

Do you want to learn more about fluoride treatments and their benefits for oral health? Call Brightworks dentistry,  Dunwoody, GA at (770) 458-3600 or schedule an appointment online.