Have a Complete Smile Transformation With Dental Implants
Posted by BRIGHTWORKS DENTISTRY on Jul 24 2020, 02:44 AM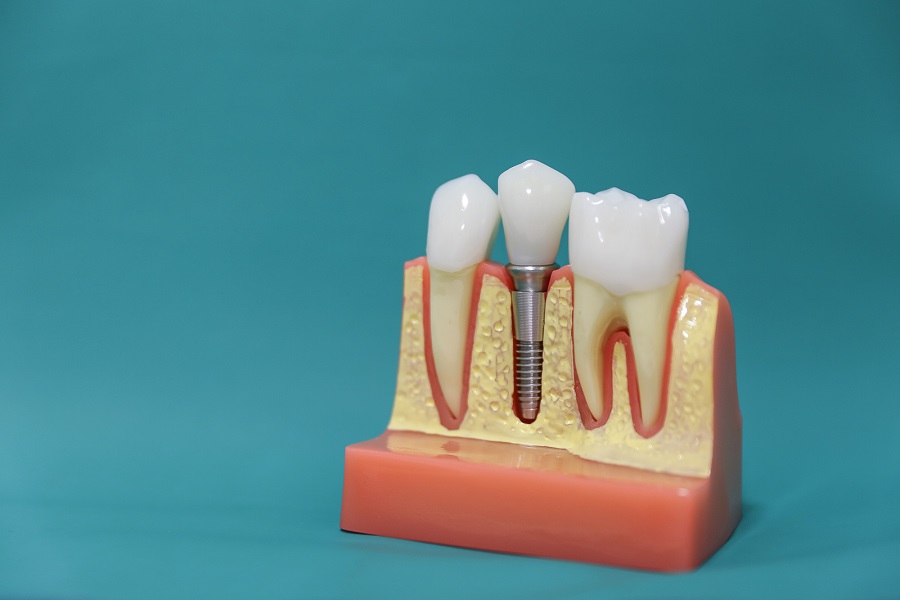 Dental implants are replacement prosthetic teeth used to restore missing natural teeth. Their visual resemblance to the natural teeth is simply amazing, and they also bring a lot of impressive features to the table. Patients who get dental implants done often express a new wave of confidence as they will be able to smile and interact without being conscious of their facial appearance.
What makes implants unique?
You may have heard about dental bridges and dentures, which are oral restorations used to replace missing teeth. Bridges are bonded in place with the help of dental adhesives and crowns on either side. Dentures, on the other hand, are removable prostheses replacing a large number of missing teeth. The significant difference between these restorations and implants is that implants are inserted directly into the jawbone and fused to offer unparalleled stability and strength.
Here are some of the other advantages of implants:
The implant stud is made from titanium, a highly strong and durable metal. It holds the implant crown stable and prevents damage, such as getting dislodged, snapping off at the intersection, etc.
The implant stud has screw-like grooves on its surface to hold it firmly in place. These grooves also prevent the jawbone from deteriorating, thereby preserving your facial shape and keeping the adjoining natural teeth from loosening.
We use dental-grade ceramic to fabricate the visible crown. It can be customized to a great extent in terms of color, contour, and translucency to avoid being distinguished from the adjoining teeth. This material offers excellent durability and prevents chipping.
With optimum care, implants last upwards of ten years without any hassle. If any minor adjustments are required, you can visit the dentist, and they will assist you.
How is the implant crown customized?
When the dentist prepares you for the procedure, x-rays and panoramic scans will be taken to map out the positions of the teeth, jawbone, and determine the space available for placing the implant. Multiple photographs of the teeth will also be taken to use as a reference while fabricating the crown. This data will be sent to a dental laboratory where it will be made with extreme precision. Over the next few sessions, the dentist will place it in position and check for visual resemblance, fit, and comfort. Once the necessary modifications are made, it will be placed on the implant stud and bonded permanently using a connecting abutment and dental adhesives. Not a single person would be able to distinguish it from the adjoining teeth. Such is the level of precision we provide.
Reach out to us, and we'll be happy to guide you further with the implantation process. Call us at (770) 458-3600 or schedule an online appointment today!