5 Things to Know About Invisalign
Posted by BRIGHTWORKS DENTISTRY on Jan 20 2022, 10:30 AM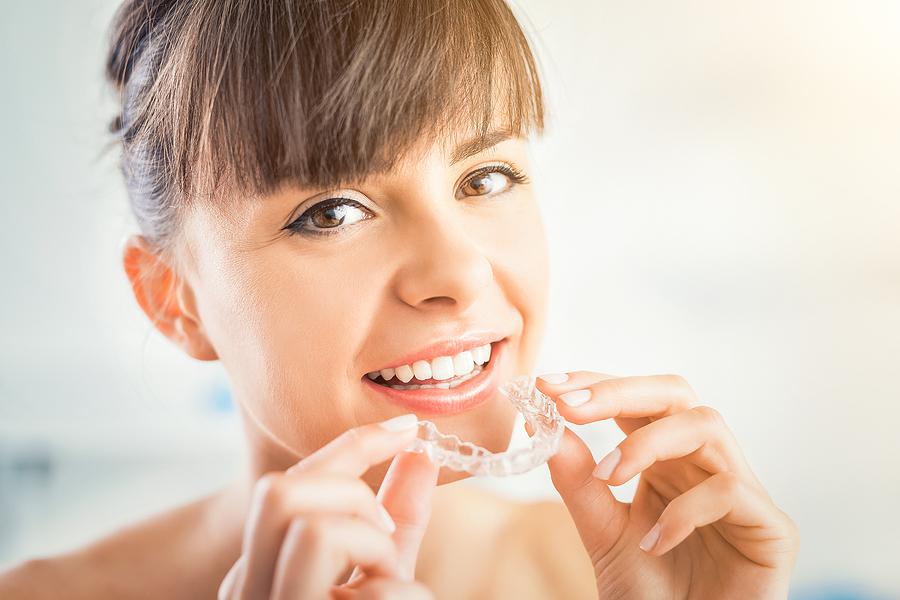 Invisalign can be the bringer of your confident smiles. No doubt it is an evolution of traditional braces. It is easily removable unlike traditional braces, which allows you to do a thorough cleaning. Let's see why most people believe Invisalign is the right choice nowadays:
Visibility
Traditional braces reduce your confidence to smile because the metal brace is visible and noticeable by others. It stands out too much against your beautiful teeth. In contrast, Invisalign remains hidden at all times. It not only straightens your teeth but also gives beauty to your smile.
Hygienic Teeth
Brushing with your traditional braces is a bit difficult. The wire that keeps the brace in place could stand as a barrier against a smooth cleaning. Thus, cleaning will take more time. Further, traditional brushes won't give the best results.
Invisalign, on the other hand, can be simply removed when it's time for your cleaning. You can clean your teeth the way you usually do with your bare teeth.
Comfortable
Traditional braces have sharp metal edges and wires that extend across the front of the teeth. While the braces start to change the alignment of your teeth, these wires start to poke and make cuts inside your mouth.
Invisalign doesn't have any sharp edges since it does not come with wire aligners. It acts as a protective cap for your teeth.
No Restrictions for Eating or Drinking
People are restricted from many of their favorite foods while they are using traditional braces. Braces make your eating not only more complicated but also less enjoyable. Besides, they can easily get knocked off. That is the reason why you are restricted from consuming some types of food. 
Hard and sticky foods indeed damage the brace and lead you to pay for its repair or exchange. 
Invisalign does not keep you from your favorite foods. It can be removed at the time of your meal. This convenience allows you to chew any food as opposed to traditional braces.
Lower Maintenance
Compared to the traditional braces and other alternatives, Invisalign can help save some bucks. This is due to the reduced maintenance required and relatively fewer visits to your dentist.
Our team is dedicated to improving and maintaining your smile and oral health. Visit Brightworks Dentistry located at 1858 Independence Square Suite A Dunwoody, GA, 30338. Call us at (770) 458-3600 for an appointment.